Today is July 31st, Harry Potter's birthday, and so I share with you 31 things every Harry Potter fan must do.
For all those privileged enough to crack open the pages of the Harry Potter books, and become a fan. For those that cried when Dobby died, cheered when Professor Umbridge was dragged away by the Centaur, and wanted all the happiness in the world for Ginny and Harry, this is for you.
These are 31 things that every Harry Potter fan should do:
1. Make Butter Beer
It is something every reader thinks about, and you can try it at Universal, but why not make it at home. iheartnaptime.net has a great recipe you can find here.
2. Visit Platform 9 ¾ (and other Harry Potter sites)
3. Listen to the audio version.
Jim Dale is a fantastic reader. You may disagree, but listen anyway. It makes great road trip listening.
4. Have a movie marathon
The movies are well made, and so much fun. I mean look at Neville…he really grows up!
5. Share the Harry Potter love.
There are so many ways to share the Harry Potter love. For Mother's Day I gave my mom a Harry Potter charm bracelet from VictorianaGlen,she loved it!
You can also share the love by reading the books to your kids. Suggesting them to people. Holding a book club. Talking about the genius of these books.
6. Have a Harry Potter party
My husband is a huge fan, and while we were dating, my mom threw him a Harry Potter Birthday Party! We had Quidditch relay races. We played pin the scar on Harry. We drank butter beer, and ate Harry Potter foods. We dressed like we were part of the house. It was a blast, and a must-do for every fan.
7. Avoid the other JK Rowling Books
Feel free to judge me, but if you love the magic and journey, bliss, and genius that is Harry Potter, avoid the other 2 books JK Rowling wrote. They are not the same genre, and they will leave you sad. Skip them. Or read them but know you are not getting Harry Potter quality. Nothing compares. Nothing. Not even her other works.
8. Visit Universal Orlando Diagon Alley
This is a great article about some of the hidden gems in Diagon Alley Universal Orlando. If you are going to Universal Orlando, read this first.
9. Use the lingo and reference the book frequently
You can't help but sometimes ask,"Would Hermoine Granger do that?"
Read this fun article about the words that have different meanings to those of us who are real fans!
10. Get the collector's edition books in the full set
All 7 books, hard back, collector's edition covers! It is a must. You can order them and get them in a fancy pants box. A treasure box, which is apt because they are a true treasure.
11. Try Bertie's Every Flavor Beans
Every flavor beans. I mean, you have to. Just cross your fingers and hope for green apple instead of boogers.

 12. Send a Hogwart's Acceptance Letter to Your Children/Friends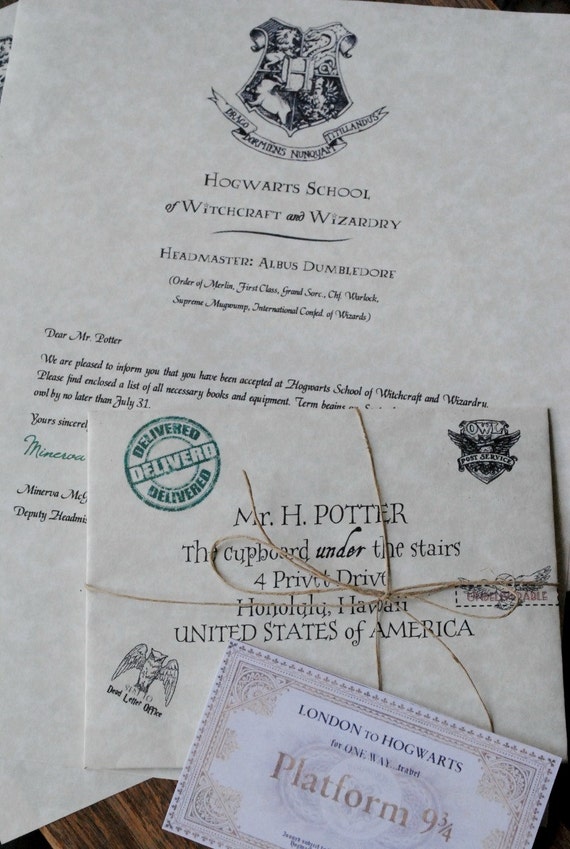 If you really love Harry Potter, how can you not share the magic with your kids? I mean, come on…how awesome would it be to get an acceptance letter? You can buy them on Etsy, and they are so cute. Or make your own.
13. Send Harry Potter Valentine's
I was just dying as I looked at these, so darn funny.
Or how about…
14. Refer to yourself as a "muggle"
Any self respecting muggle would.
15. Buy a Weasley's Wizard Wheezes gag gift or T-shirt for a fellow fan
16. Choose a wand and a house
Are you a Hufflepuff? Are you a Slytherin? What house are you part of? And have you chosen a wand?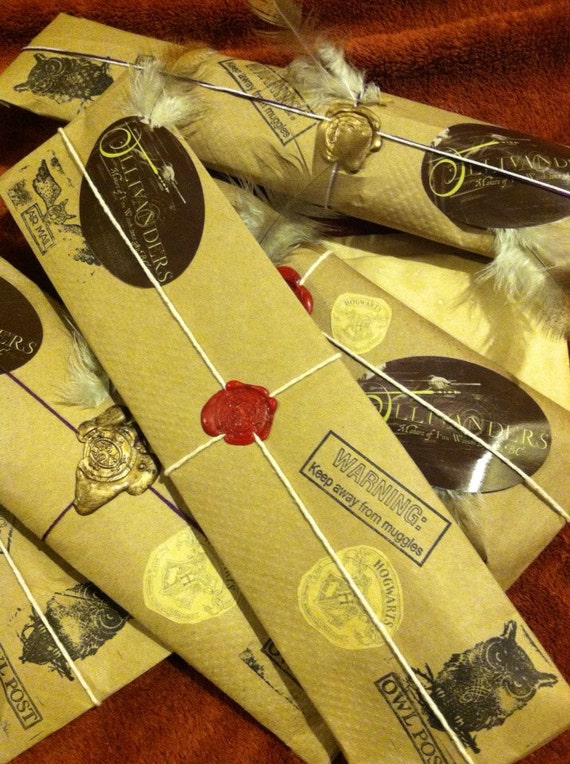 You can buy wands from London gift shops, in Universal Orlando, or online. This cute Etsy shop offers wands.
17. Commiserate that other books just don't compare
This funny video sums it up perfectly. It just isn't Harry Potter.
18. Be a Harry Potter Character for Halloween
You could be Harry, Hermoine, Ron. Or go to the dark side and by Malfoy or Snape! Perfect costume for babies, groups, or even old people. Heck…even Hannah Montana (Miley Cyrus) dressed up like Draco Malfoy! I'm Hilarious!
19. Declare your Patronus
Mine is a bookworm!
20. Learn a few spells
It's Lev-ee-oh-sa, not Lev-ee-oh-saw
21. Watch silly parodies and wish there was an eighth book
22. Subscribe to the Life Lessons Taught in Harry Potter
23. Get Some Harry Potter Swag
You can find this rad shirt at Thug Life Shirts
24. Hire a Cleaning Service and Refer to them as your "House Elves"
At least once… maybe not all the time. But don't we all kind of wish we had them? Even if we would like to think that we would set them free, on days I walk into a messy kitchen, I am not sure I am that lofty. Guess we'll never know.
25. Notice the Evolution of the WB logo
Notice how the 6th year (The Darkest in Harry's life) is also the darkest logo?
26. Tell Harry Potter Jokes
Harry Potter jokes are the best. You can find a whole bunch here.
This is my favorite:
27. Bone up on Charts, Graphs, and Facts, All things Harry Potter
You can find some fun charts and graphs to start with here.
28. Have Warner Bros Harry Potter Studios on your Travel Bucketlist, and the rest of London
There are so many amazing London Harry Potter sites, from Diagon Alley (Called St. Martin's Lane), Knockturn Alley (Near Covent Garden), Durmstrang ship, to Platform 9 ¾. You can also take a tour like the Muggle Tour (about $20 USD).
Find details here.
29. Do Harry Potter Crafts
My favorite is making a shirt that says: "Make love not horcruxes"
30. Play Harry Potter Video Games
This allows you to get into the video game and enjoy the world of Wizardry the best way you can.

31. Solemnly Swear You Are Up To No Good
Because let's face it, we usually aren't up to anything good, so we ought to swear to it.
linking up to Savvy Southern Style